Happy Easter!
My prayer for you is that you are very blessed on this amazing day!
Today I used our new stamps set called
Rain Frogs
. It is just so much fun to use! I am learning all about rainy days since I moved from Sunny California to South Carolina were it rains on a very regular basis.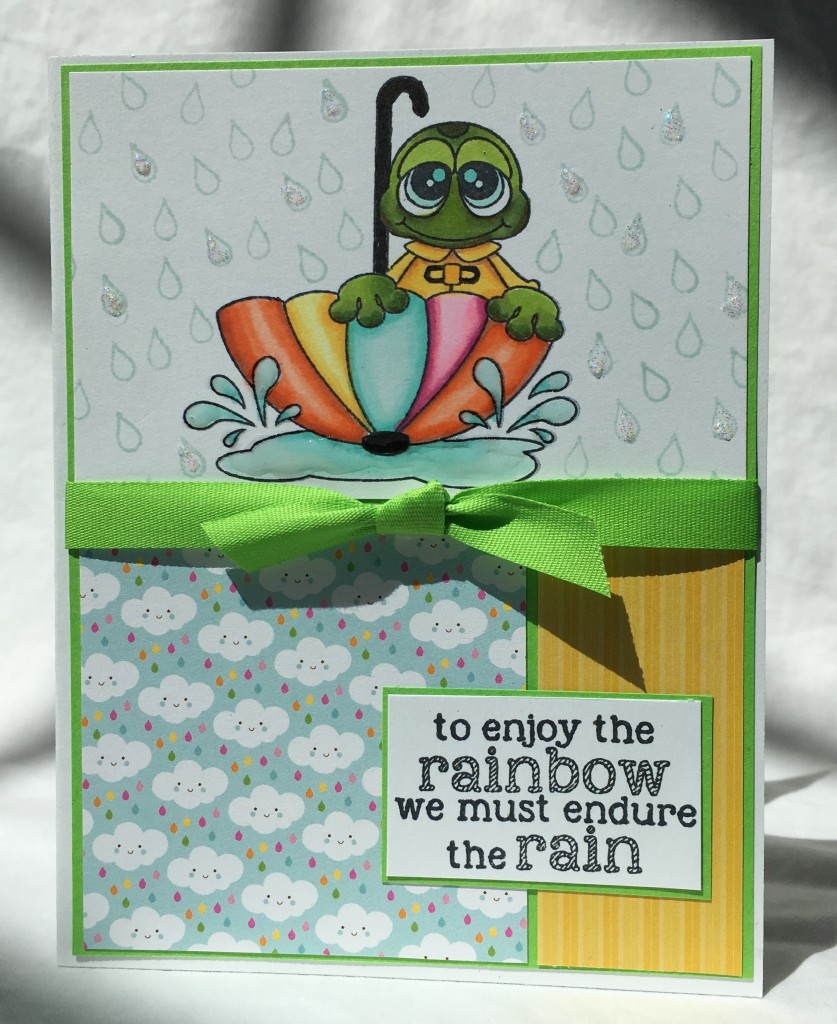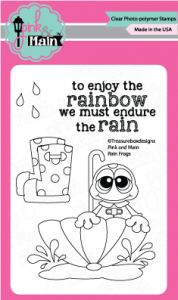 My design steps:
Use an A2 white card base, cut a slightly smaller lime green piece of card stock. (Recollections) Do not attach to card yet!
Cut out a 2 3/4 x 2 3/4 piece of cloud print paper (Doodlebug) and cut a 1 1/2 x 2 3/4 piece of yellow printed paper (Doodlebug) glue both pieces to the bottom of the lime green paper as show
Cut out a white piece of card stock 2 1/2 x 4 and stamp on the frog (Pink and Main Rain Frogs)
Color the frog with copics: RV10, 13, 17 - YR000, 02, 07 - YG03, 63, 67, 99 - BG10, 11, 32 - Y11, 15, 17 - E15
Stamp on the rain drops then glue to lime green card stock. Add the ribbon then glue to the front of the card
Stamp the sentiment and layer on lime green card stock and glue to the front of the card as shown. Add stickles to the raindrops and Glossy Accents to the puddle!
As Always I appreciate you stopping by!!
Blessings
Pam