Good Morning!
I hope all of you had a very Merry Christmas! And I wish you all a fantastic New Year!
I made this fun little card from the
Pink and Main
sets Animal Faces & Sweet Faces set 2.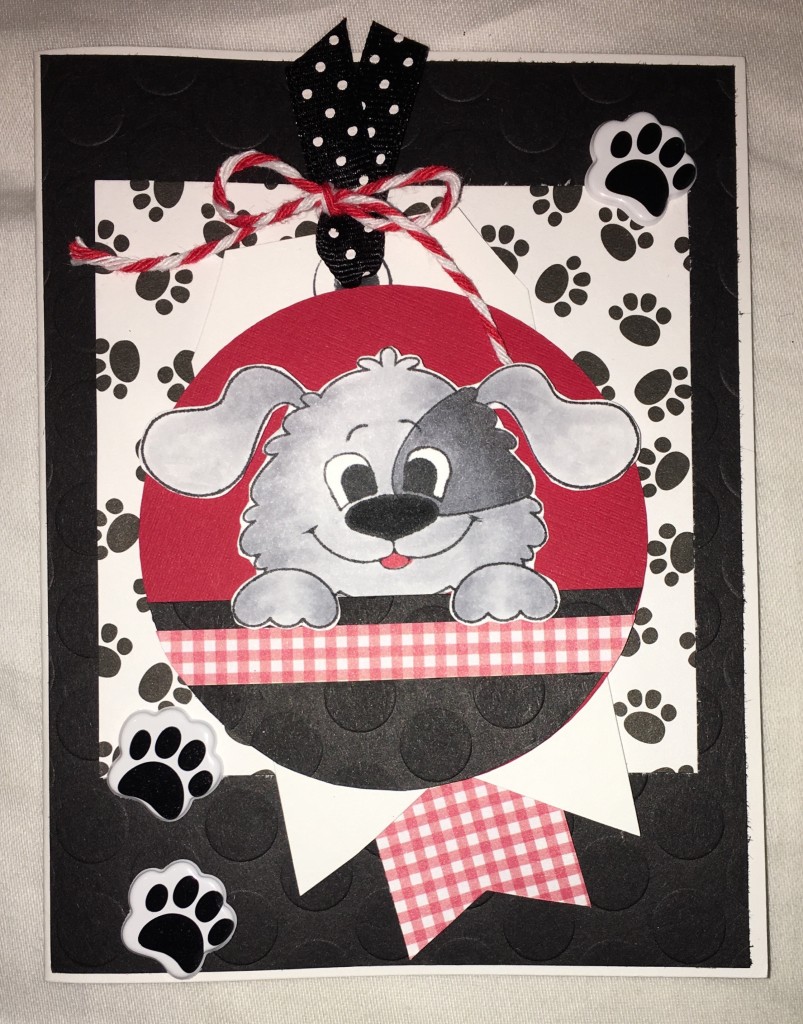 My design steps:
Use an A2 size white card, cut a slightly smaller dotted embossed piece of black card stock and glue to the front (Recollections Paper)
Cut a 3 1/2 x 3 1/2 piece of designer Paw paper (Recollections Paper) glue to the center of the card
Make a 4 x 2 inch white tag add the ribbon and twine. Cut a 2 x 1 1/2 banner from check paper and glue behind the white tag. Glue the white tag at an angle as shown to the front of the card
Cut a 3 inch circle from red card stock then add the embossed black paper and checked 1/2 strip checked paper to the circle. Glue to the Paw paper as shown
Stamp the dog (Pink and Main Animal Faces and Sweet Faces set 2) and color with copics. Cut out the dog and pop dot to the circle as shown
Add the Paw stickers (Recollections)
Thanks for stopping by!
Happy New Year!
Pam